Jet-Ski Sled | Salty Captain
12 MONTH FREE WARRANTY + FREE SHIPPING TODAY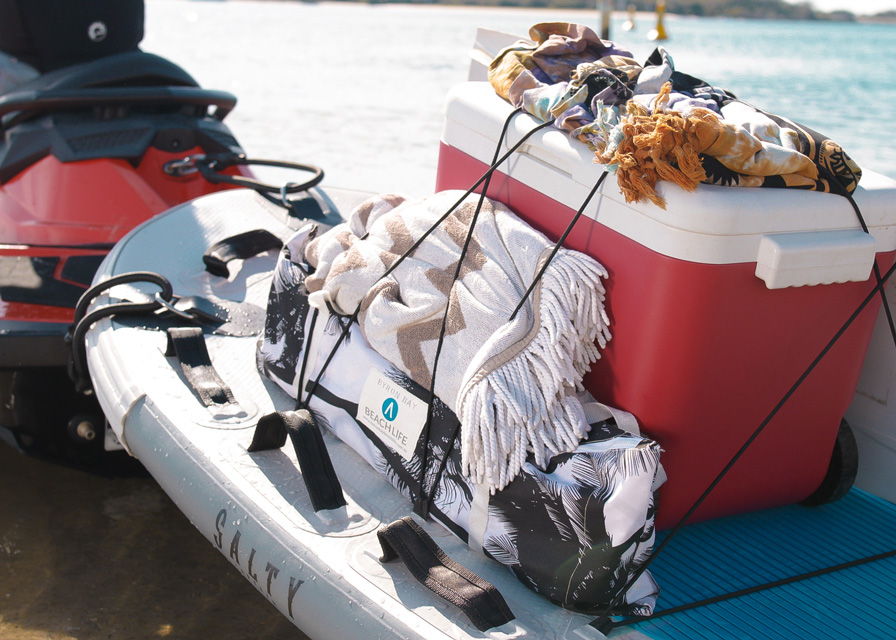 For a day out on the water.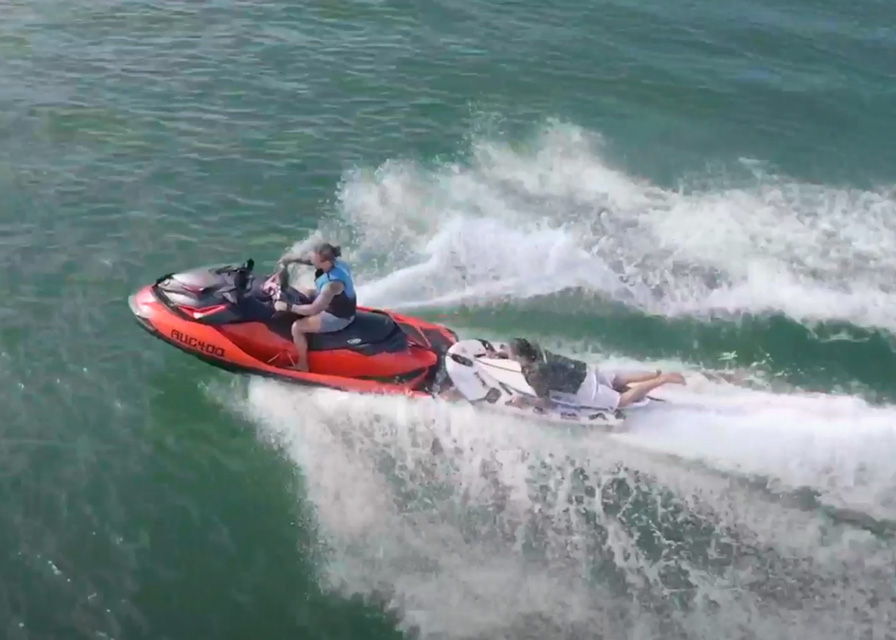 Rescuing Your Surfing Mate

Who can't get out the back.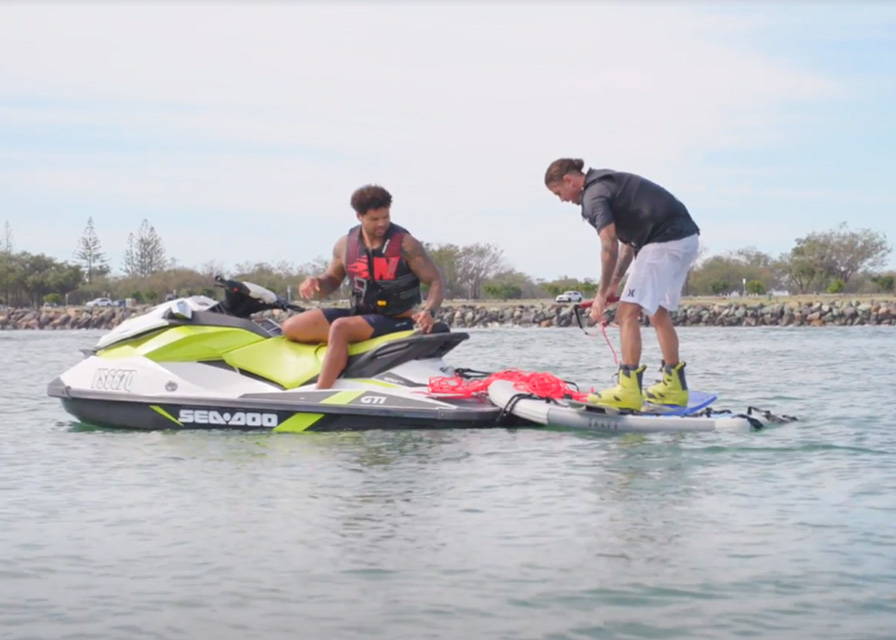 Surf Rescue & Water Sport Platform

Salty Captains multi use platform is specially designed to fit any PWC on the market.
Simply clip and play and enjoy all water sport activities with the extra platform, providing a balanced water craft.
12 MONTH FREE WARRANTY
Includes:
3 x Heavy Duty Bungee Straps
3 x Heavy Duty Stainless Steel Carabiner
Bungee Cord for easy storage
Hand Pump (Suggest blowing up to 11-13psi)

Repair Kit
Deflated Dimensions: L-42.51" x W-12.6" x H-9.84"
Our sleds attach to every ski out on the market and are made of dropped stitch PVC material which is extremely durable and resilient.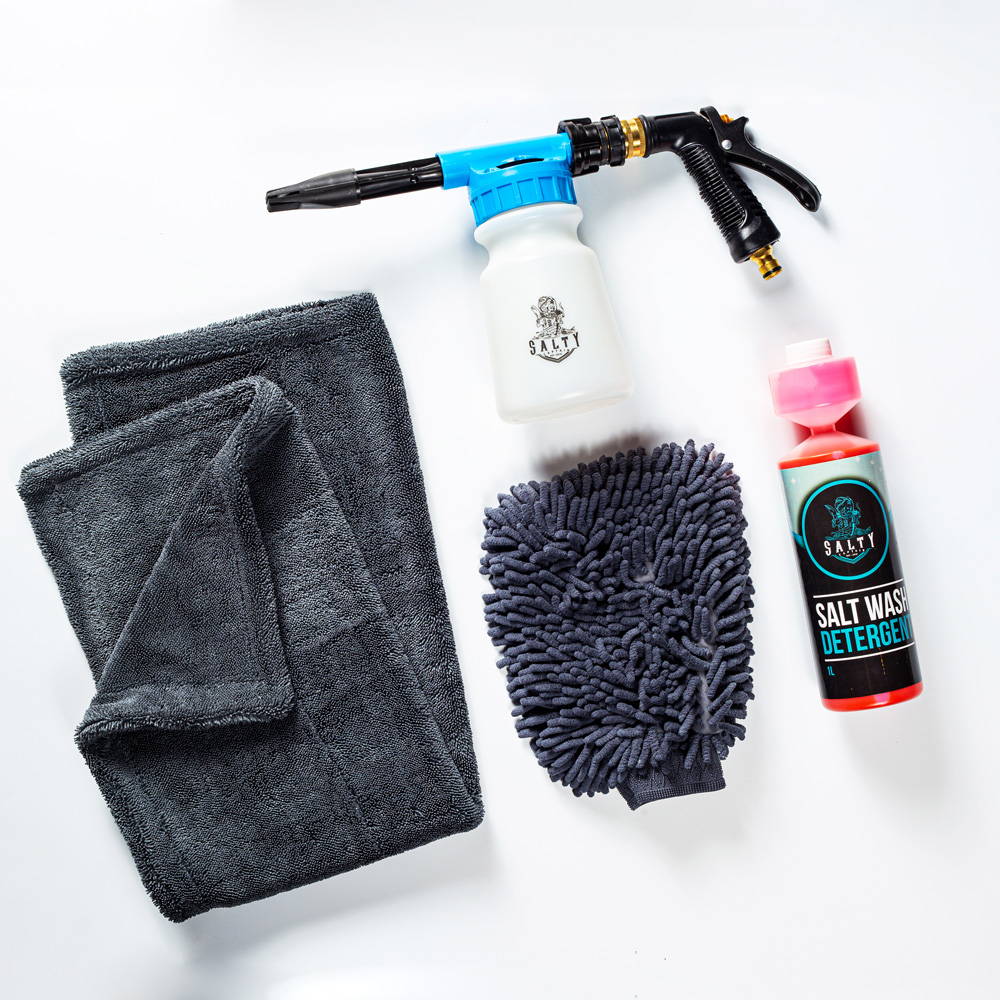 Watch the video below to see how easy it is to set up your Salty Captain Jet-Ski Sled...
GET YOUR JET-SKI SLED BELOW

FREE SHIPPING From The USA
INCLUDES:
3x Heavy Duty Bungee Straps
3x Heavy Duty Stainless Steel Carabiner
1x Bungee Cord for easy storage
1x Hand Pump (Suggest blowing up to 11-13psi)
1x Repair Kit
Deflated Dimensions:
L-42.51" x W-12.6" x H-9.84"

FREQUENTLY ASKED QUESTIONS

What are the benefits of inflatable jet ski sleds?

The most common benefits are:
Lightweight – Being inflatable makes it weigh less than half that of a solid rescue sled. Being super lightweight also won't compromise the performance of the Jet Ski or Personal Water Craft (PWC).
Durable – Less wear & tear where the sled connects to the Jet Ski. Increased flexibility of an inflatable minimises the chance of damage to surfboards or other equipment being transported on the sled.
Adaptable – Can be folded up to go straight in the car or taken as luggage to your next surf trip.
It only takes 3-6 minutes to pump up by hand, making it perfect for use on super yachts with minimal storage.
Does it stand up to harsh sun light?

Jet skis and personal watercraft (PWC's) used on a regular basis have a high exposure to UV wear, tear and damage.
For this reason, Salty Captain's Jet-Ski Sled come coloured in a light grey deck and darker grey rail color combination.
The light grey colour combination absorbs less heat which helps to slow down UV damage from the sun.
Our rescue sleds are lightweight which assists in maneuverability of the ski, they do not cause damage to the rear transom area and are easily transportable.
Yes, our sled will fit every make and model of Jet-Ski.
© Salty Captain. All Rights Reserved.